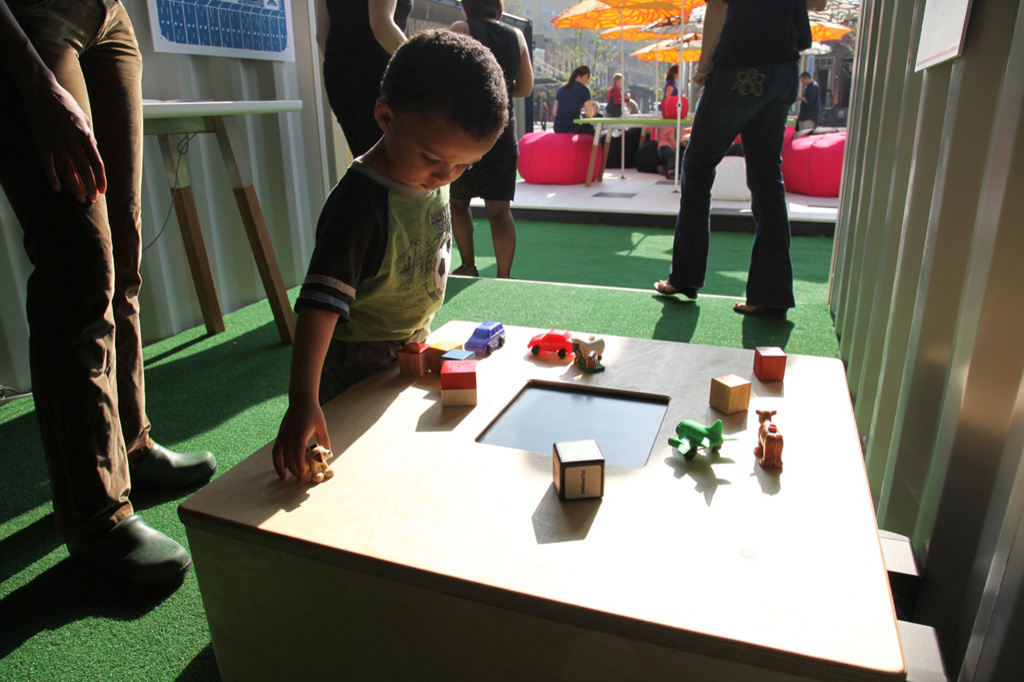 Playkka is being exhibited in New York Design week as a part of Playful – New Finnish Design exhibition at Meatpacking district until monday 18th. The Finnish invasion spreads around the district in cargo containers filled with fresh projects from Finnish designers with a focus on play and creativity as elementary forces in human life.
Apart from my screen almost melting under the sun, the first day was well nice. Lot of people flaneured on the streets in über-trendy Meatpacking and bumped in to us & our containers. Still bit struggling to filter genuine interest from many Americans who seem to be so amazed after every sentence said so not quite sure is Playkka really that wonderful. Tomorrow we give a solar sound workshop for kids with Dan. Bit worried on the clouds in the sky and the grim forecast.


The nice but sweaty first day got a perfect ending in a rooftops of Williamsburg chilling with good friends.