Culture Stew 2020
Hack culture Taiwan + Finland Workshop, VOL2
---
At: Taiwan Performing Arts and Technology Center(AND) & Kimitobo Protodojo, Kemiö
By: Dimension Plus Inc & Tuomo Tammenpää
For: AND & Pixelache Festival
In: August 2020
---
Culture Stew, Hack Culture Taiwan x Finland, is a workshop series by New Media Arts Creative team Dimension Plus and a Finnish designer-artist Tuomo Tammenpää. The idea of the workshop is to bring together curious minds from Taiwan and Finland and gather cultural idiosyncrasies of both cultures, put them in the proverbial slow boil and see what comes out of it, whether it is about actual food, traditions, music, or local curiosities.
The first Culture Stew workshop took place in Taipei in September 2019 over three days. The next iteration of it was planned to be had in Finland in 2020 in collaboration with Pixelache & Norpas festivals. COVID-19 altered the plans to convert the 2020 gathering in Finland to two local gatherings, one in Taipei, Taiwan, one in Kemiö, Finland, and connect the smaller gatherings with online conferencing tools.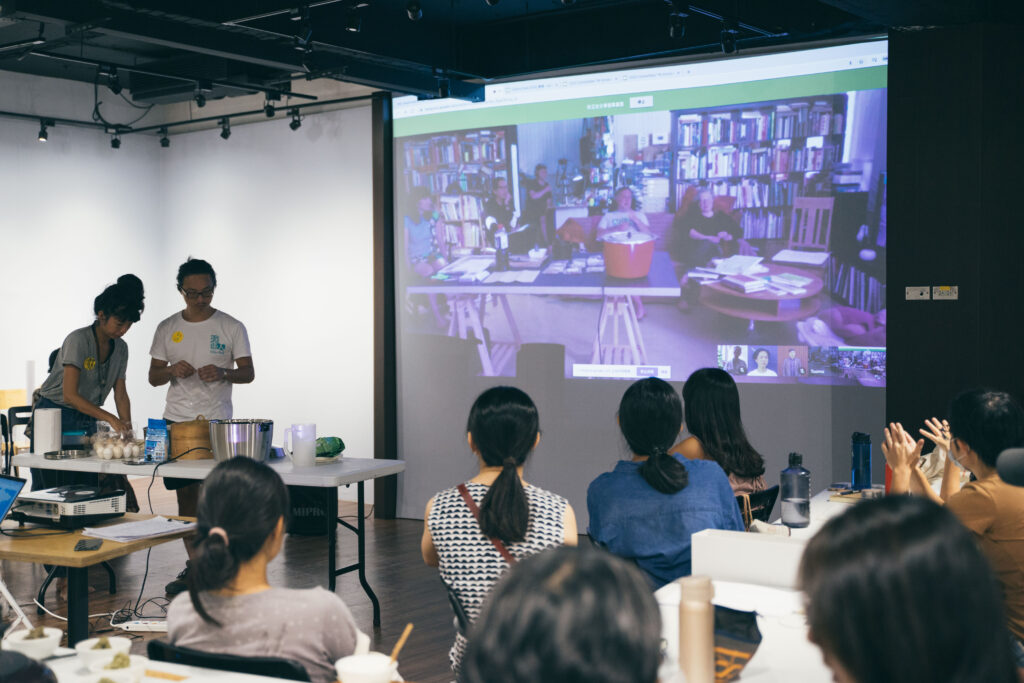 This connected "tandem-workshop" took take place on August 5th and 6th, 2020, and gathered about 30 participants in Taipei and a dozen in Kemiö. The workshop started with a presentation of Taiwan and its culture, aimed at the audience in Finland. In the nature of the "stew" in the Culture Stew workshops, we started the slow boil of Taiwanese tea eggs from the herbs received from Taiwan.
The "Healing Shapes" workshop segment explored the culture of home remedies between Finnish and Taiwanese participants, especially the knowledge that can be preserved in sensational objects, such as Moxa, or body movement – such as back scratch & "vihtominen" in the sauna. In the hands-on part of the segment, we brewed Mogwort tea and kneaded the dough for Mogwort-bean dumplings, and cooked them for a lunch snack.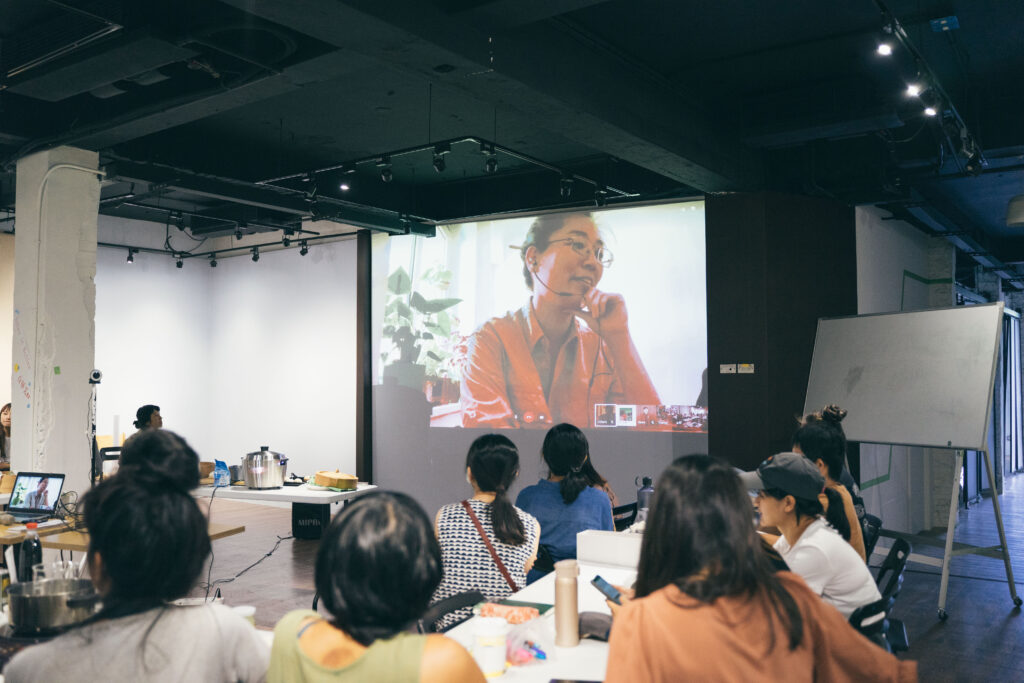 The "Bitter is Better" workshop segment was about the exploration of the sensation of bitterness, its defensive properties, and how differently we perceive the bitter taste. For sharing our experiences over the video call, we had received a collection of herbs from Taiwan and brewed together with the same selection of herbal infusions, tasted and scaled them, and shared our expressions of faces sipping the various degrees of happiness for much of mixed enjoyment and repulsion. The mandarin saying of "Sweetness comes after bitterness" worked as a metaphor of hope in the midst of a global pandemic that separated us.
The workshop concluded with the communal consumption of the slow-boiled tea eggs to be followed with more improvised cookings, a sauna session, and a follow-up video call the next morning with a presentation of Finnish culture to the Taiwanese audience.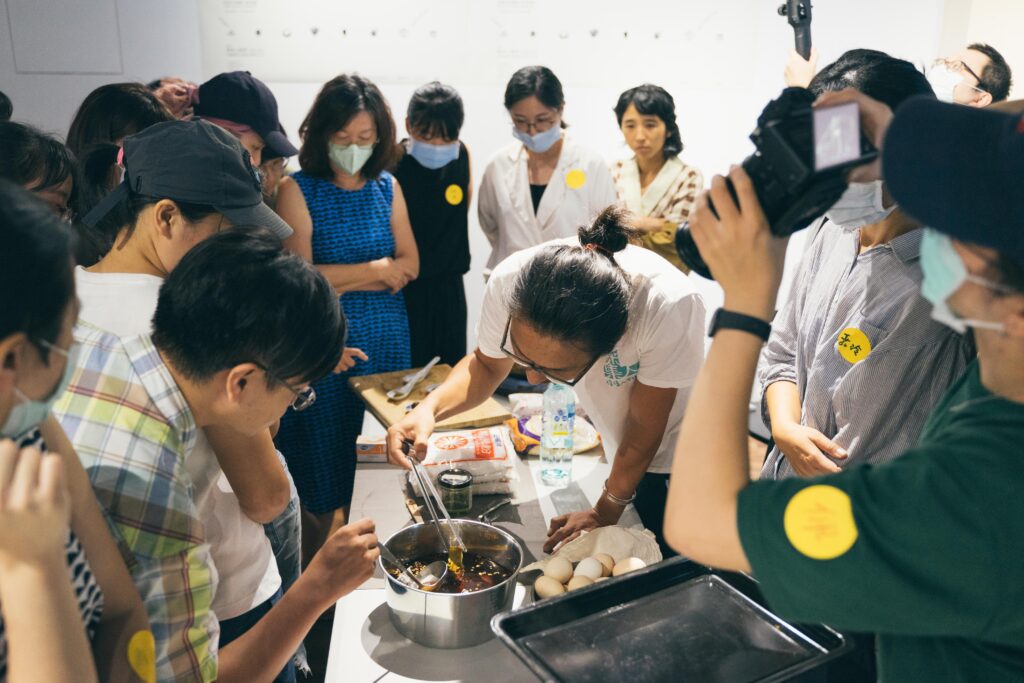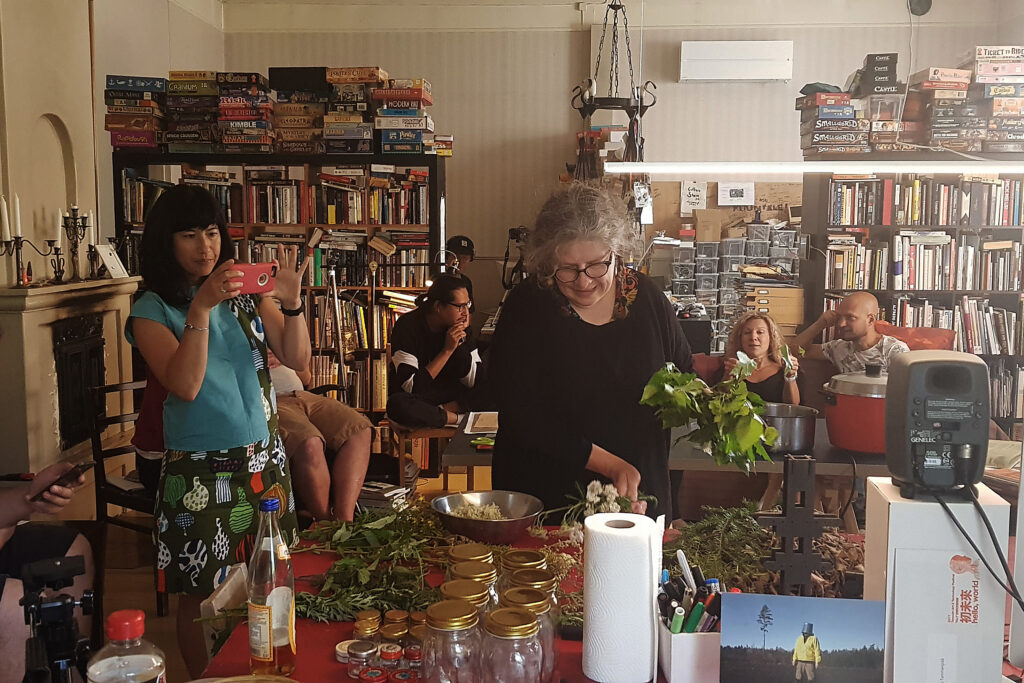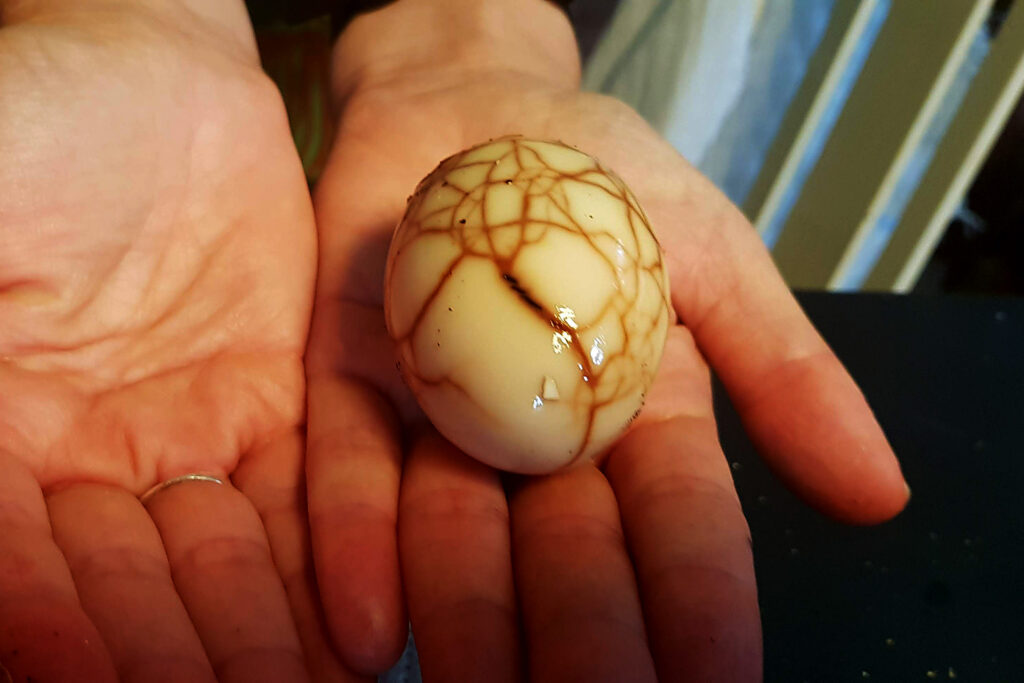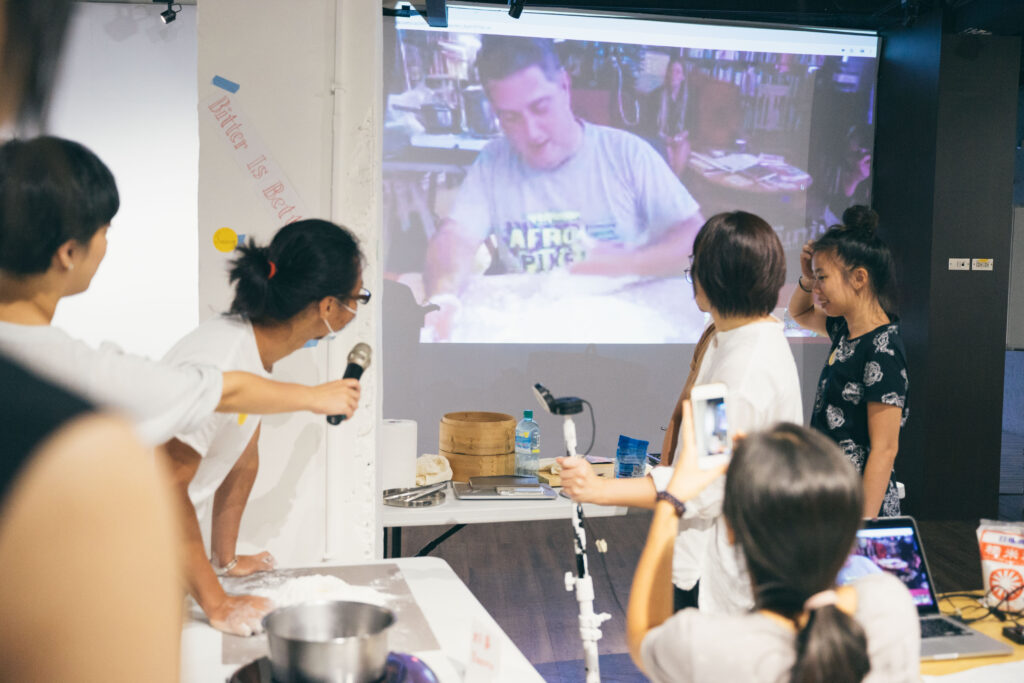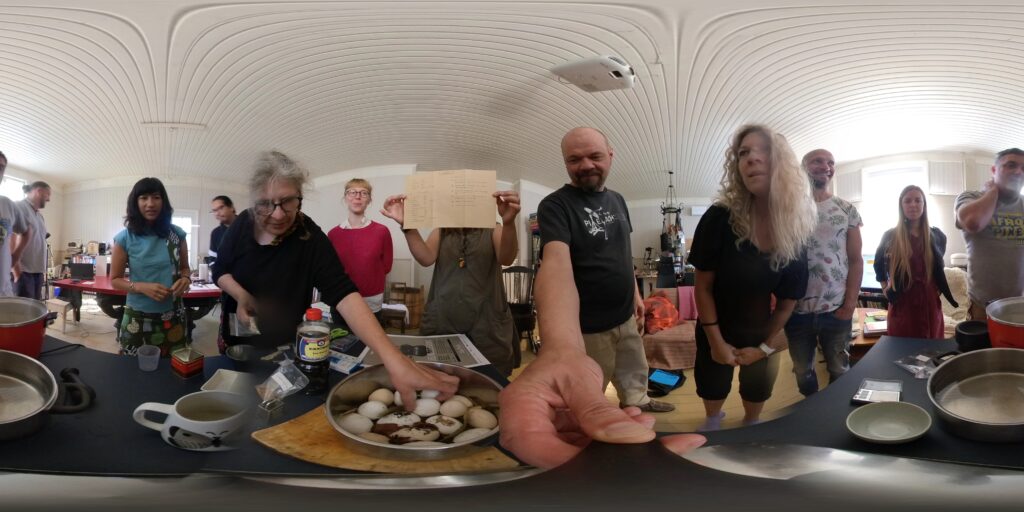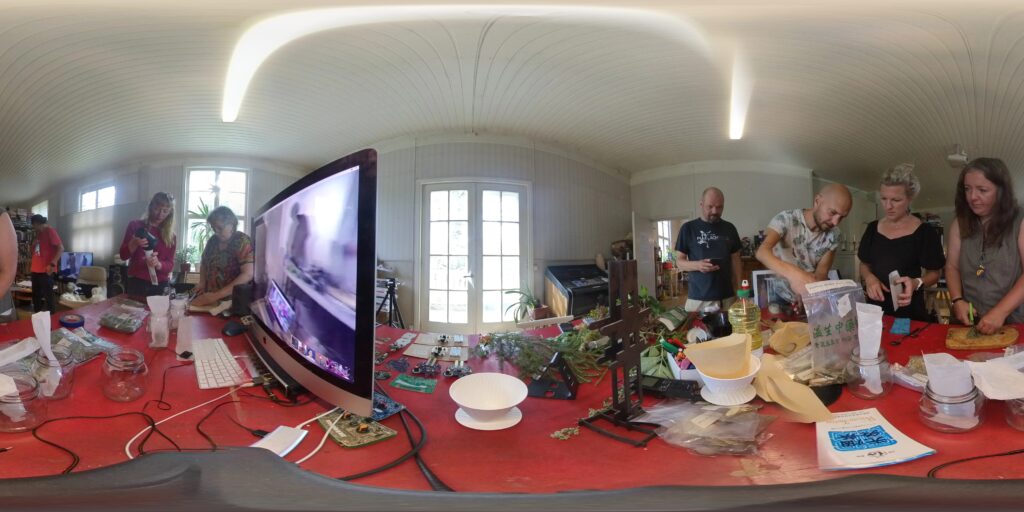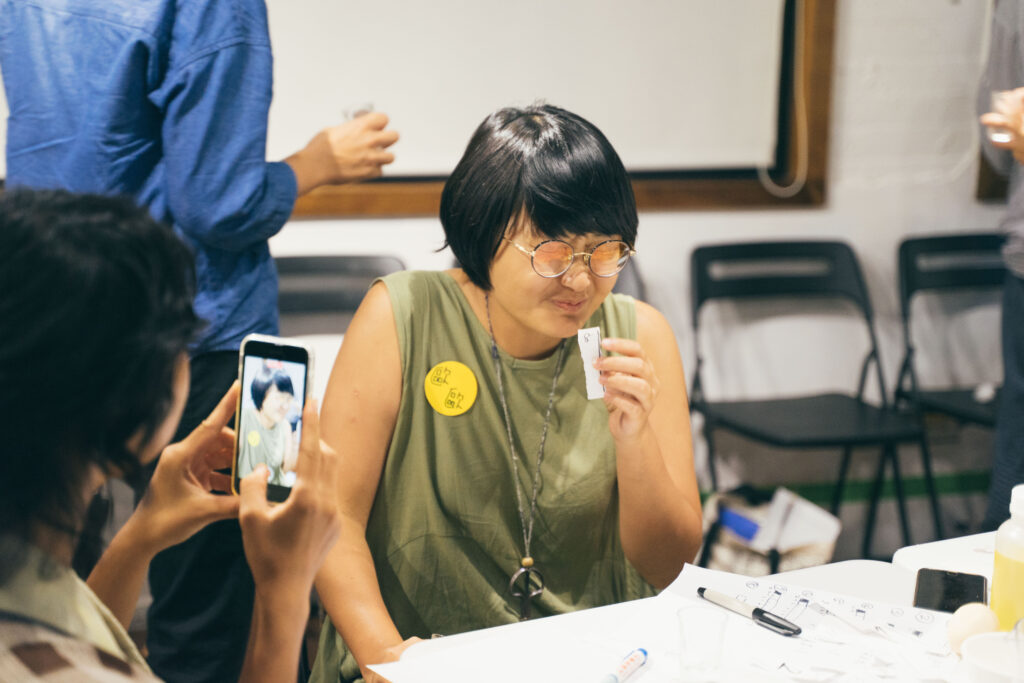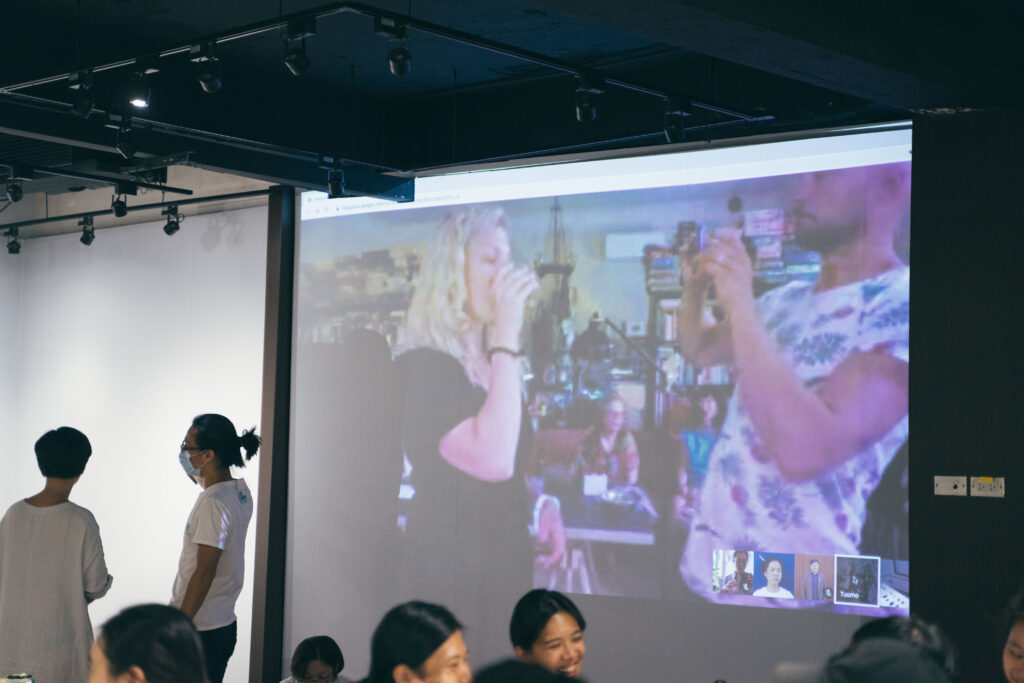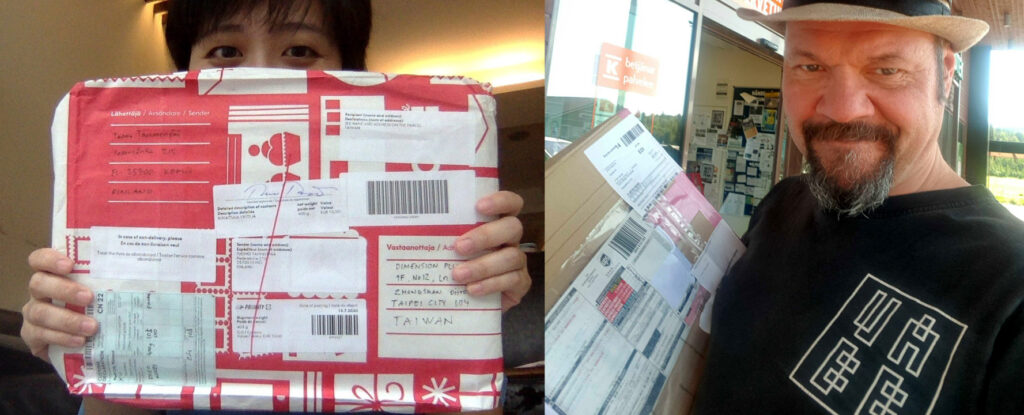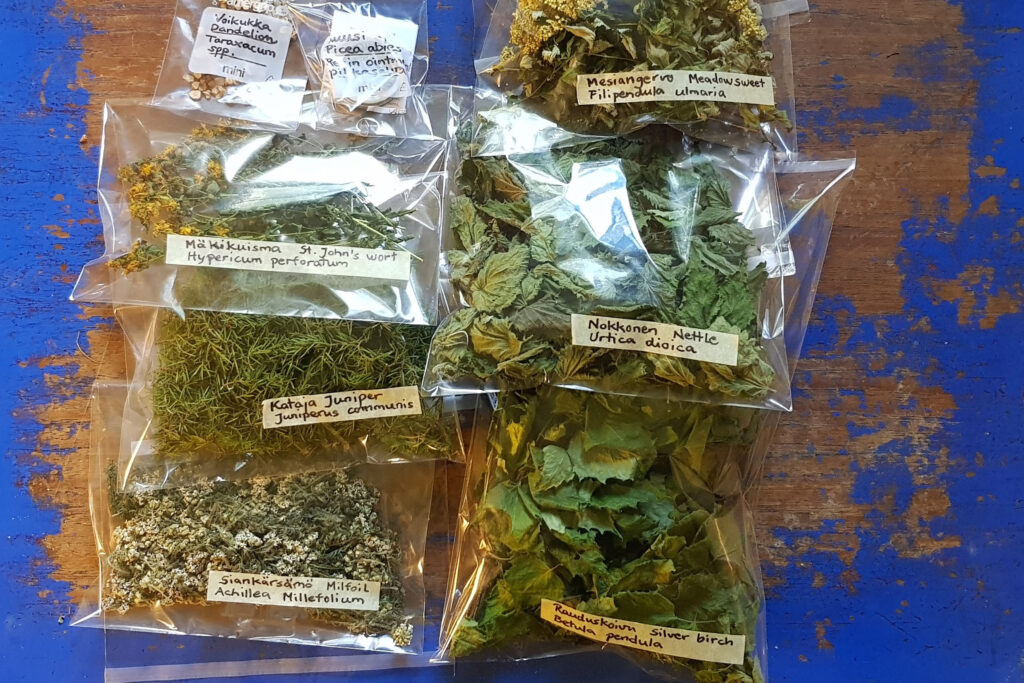 Workshop hosts
Keting Chen
Sari Kippilä
I-Chern Lai
Afra Lin
Tuomo Tammenpää
Support
Ministry of Culture, Taiwan
Pixelache Festival
Acknowledgements
Norpas Festival
Steve Maher, video streaming
Sara Ilveskorpi, pop-up salve-session
Photo Credits
Vincent Sang
Fat Chou
Brian Chen
Inchy Chen
Tuomo Tammenpää
Repository
https://github.com/kimitobo/Culture-Stew/tree/master/CultureStew2020